Energizers intentionally disrupt participants' mental modes and patterns. They break the ice at the beginning of an event. They move learning modes from passive listening to active engagement. They can safely provide an opportunity to model good group dynamics, such as withholding judgment and giving constructive feedback. And they can shift individuals' focus between self-reflection and group participation.
In all cases, energizers should end with a group reflection, giving participants the opportunity to relate lessons learned back to the overall purpose of the event. Energizers for the sake of energizers may be fun and build esprit de corps, but alone don't advance the purpose of the event. The best energizers serve as a model and microcosm for the overall event.
Here's a collection of some visual energizers.
Rope Puller
Participants collectively draw one picture or write one word using a single marker tethered by a number of strings.
Zentangle
Participants contribute their own repeating abstract patterns to an overall composition.
Self-Portraits
Participants draw simple line self-portraits. Portraits can either be realistic or metaphoric.
Droodles
Participants make up stories to explain simple, abstract drawings.
Exquisite Corpse/Telestrations
A visual "telephone game," where participants alternatively draw and caption in a series.
Models communications, systems thinking, and power dynamics.
Learning Symbols
In two minutes, draw a symbol that represents a learning experience you've had. Share with the group
Models story telling, constructive feedback, and group diversity.
Graphic Puzzle
Participants must fit together a large puzzle and color it so that the elements do not mismatch.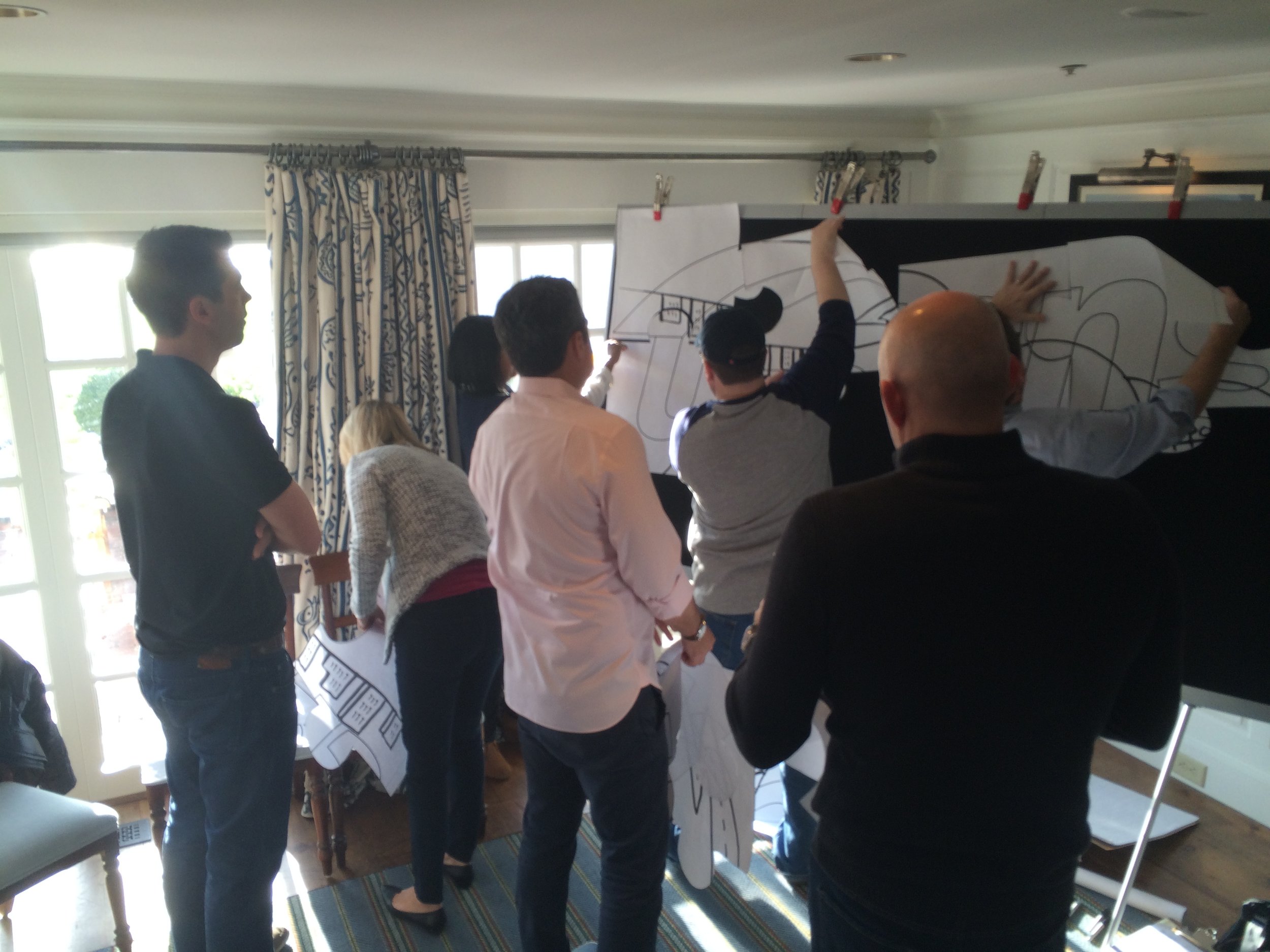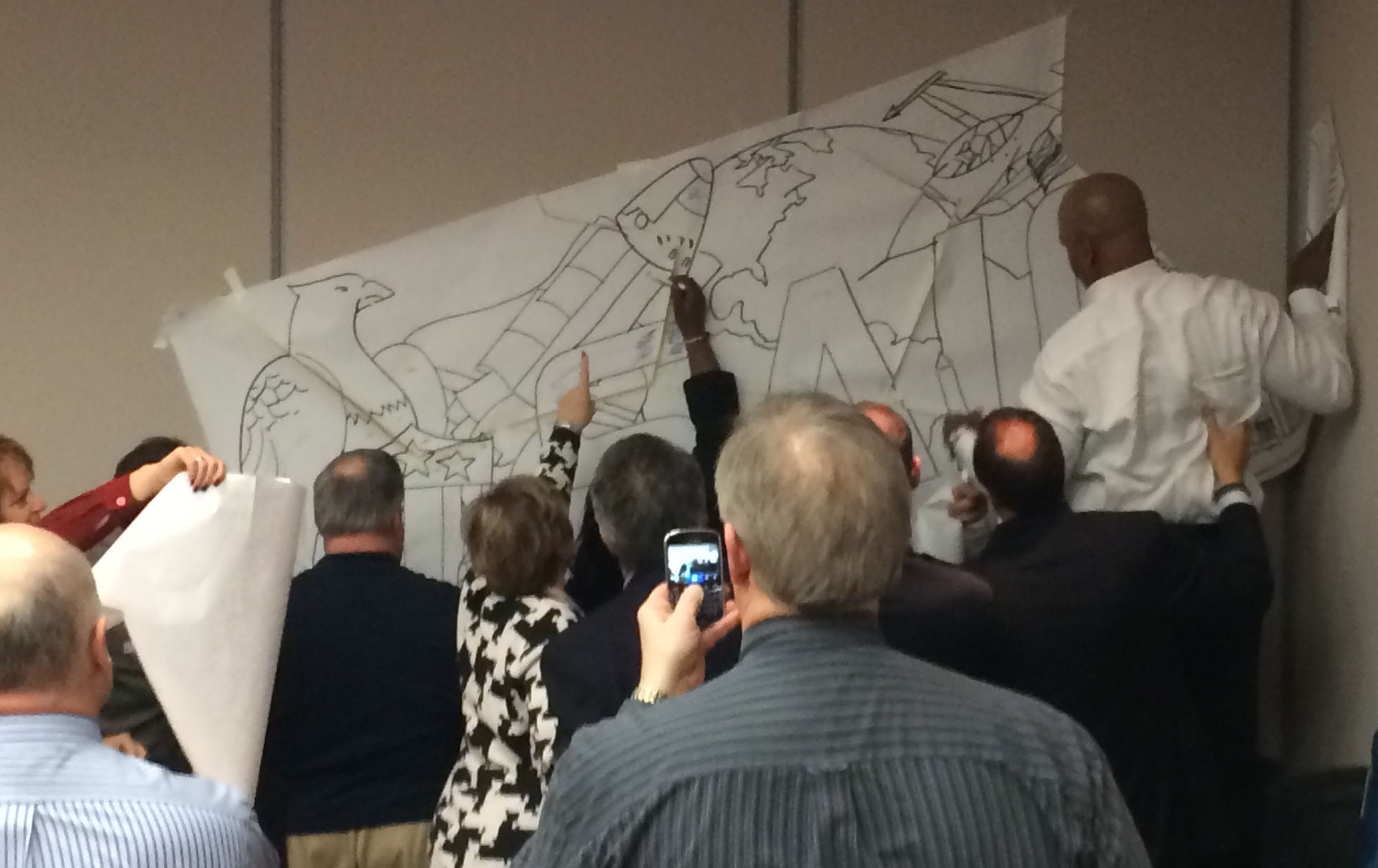 Models systems thinking, communications, production blocking, leader/follower relationships, supply chain thinking.
Me as a Superhero
Participants draw themselves as a superhero, complete with costume, backstory, list of superpowers, weaknesses, sidekick, and villain. Be sure to include male and female versions. This idea comes from Trent Wakenight, Marker Ninja.
Models self awareness, leadership styles, team diversity, and story telling.
Kinetic Sculptures
Captures participants ideas and input on perfectly balanced pieces of moving art.
Models diversity, future visioning, collaboration, and culture.